Our Spirits
Our spirits are distilled in small batches from our wines. The still at Tree Spirits isn't much to look at, but what it lacks in looks it makes up for in the quality of the spirits that come out of it. All of our spirits have won medals at international competitions in either or both New York City and San Francisco.
With a Double Gold (Pear), two Silvers (Absinthe and Applejack), three Bronze medals (Absinthe, Knotted Maple, Limoncello), Down East Magazine 2016 Editor's Choice award (Absinthe), and a 2014 Maine Distiller of the Year award at international competitions in New York City and San Francisco, the judges agree it's "good stuff", too.
Absinthe Verte
Our Absinthe Verte is the only absinthe produced in New England, and one of only a few boutique absinthes produced in the US. Our herbs — anise, fennel, wormwood, coriander, angelica, petite wormwood, hyssop and lemon balm— are all organic and locally sourced. The final product is a light green, 130 proof spirit tasting like licorice. It was recognized with a Bronze medal at the 2014 New York International Spirits Competition, a Silver medal at the 2018 San Francisco World Spirits Competition and as the Editor's Choice at Down East Magazine in 2016.
Applejack
Tree Spirits Applejack springs from the long tradition of New England applejack. Once a popular drink in the American colonies, New England's ports were flooded with molasses and rum by the mid-1800s and the apple spirit almost disappeared. Our applejack is distilled from our apple wine.
We double distill the middle run to produce a drink that is aged in rum barrels which give it a golden color and a smooth finish. In 2013, the judges at the NY International Spirits Competition awarded it a Silver Medal.
Pear Brandy
Tree Spirits Pear Brandy starts with pear cider which we get in a limited supply from the Apple Farm. How much we can distill in a year is entirely dependent on the weather since not as many pears are grown in Maine as apples. Our Pear Brandy is aged for a short while in an oak barrel to give it a beautiful gold color. It was a Double Gold winner at the 2013 San Francisco World Spirits Competition.
Knotted Maple
There are a few other micro-distillers producing maple flavored spirits but ours is completely different because it is distilled from our maple wine. We call it Knotted Maple because government regulations require brandy to be made from fruit. Still, like the rest of the brandy definition, it's 80 proof and distilled from wine, so no matter what the Feds made us name it, we consider it brandy. It was our first medal winner just 4 months after we opened our doors with a Bronze in 2011 at the San Francisco World Spirits Competition.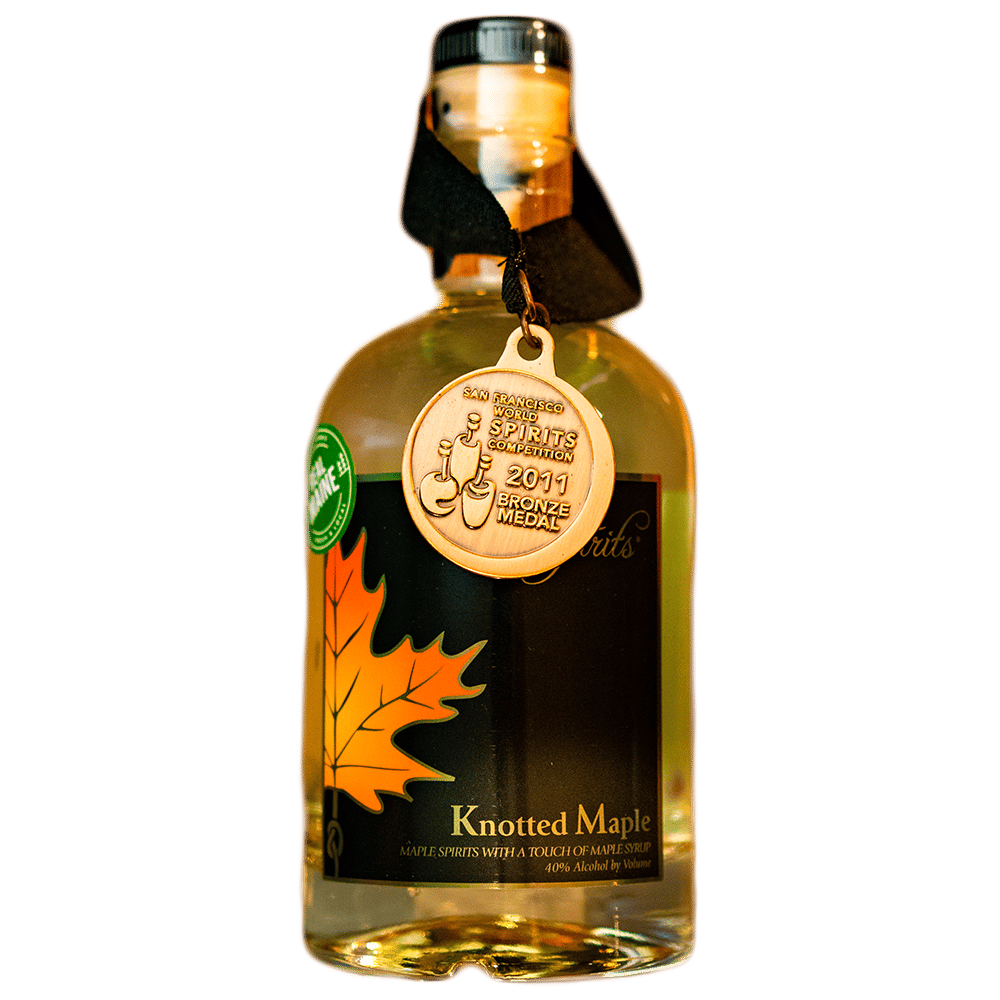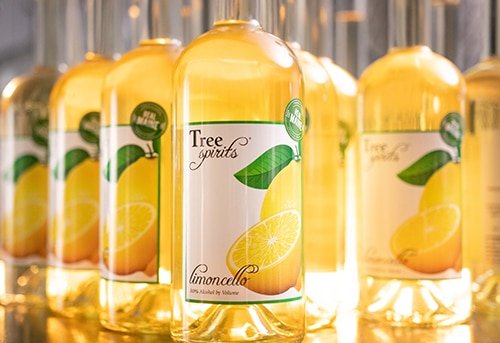 Limoncello
Our Limoncello starts with organic neutral corn spirits and is flavored with lemon zest from France. Inspired by a recent trip to Italy but a tad less sweet than that made with the traditional Italian Meyer lemons. It's traditionally served directly from the freezer after dinner but there are lots of other ways to enjoy it in cocktails these days. Ours won a Bronze medal in 2018 at the San Francisco World Spirits Competition.
Orangecello
A sister to our 60 proof Limoncello, our Orangecello is made from French orange zest that is soaked for 6 weeks in high proof organic corn spirits. Refreshing served ice cold and versatile as an ingredient in cocktails.
Say Hello
Contact Tree Spirits